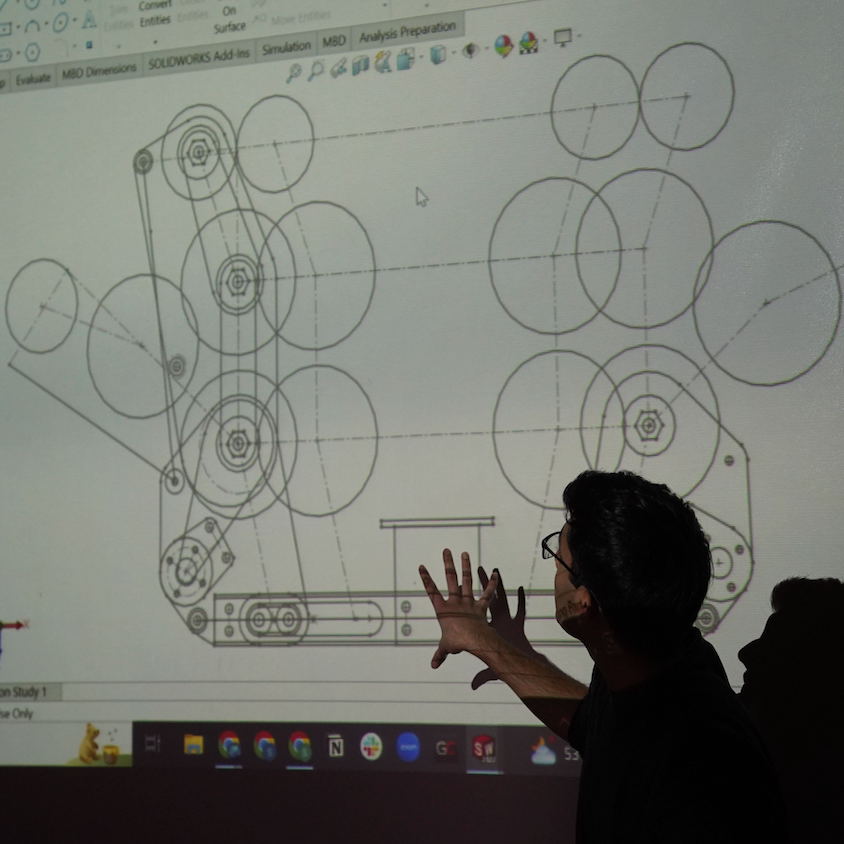 Design
Good design is key to developing a successful robot, and this is the job of the Design Team. Design Team leads the team in prototyping, allowing different mechanisms and ideas to be built and tested out. After determining which prototypes work the best, Design Team creates a computer-aided design (CAD) of the robot before it is built.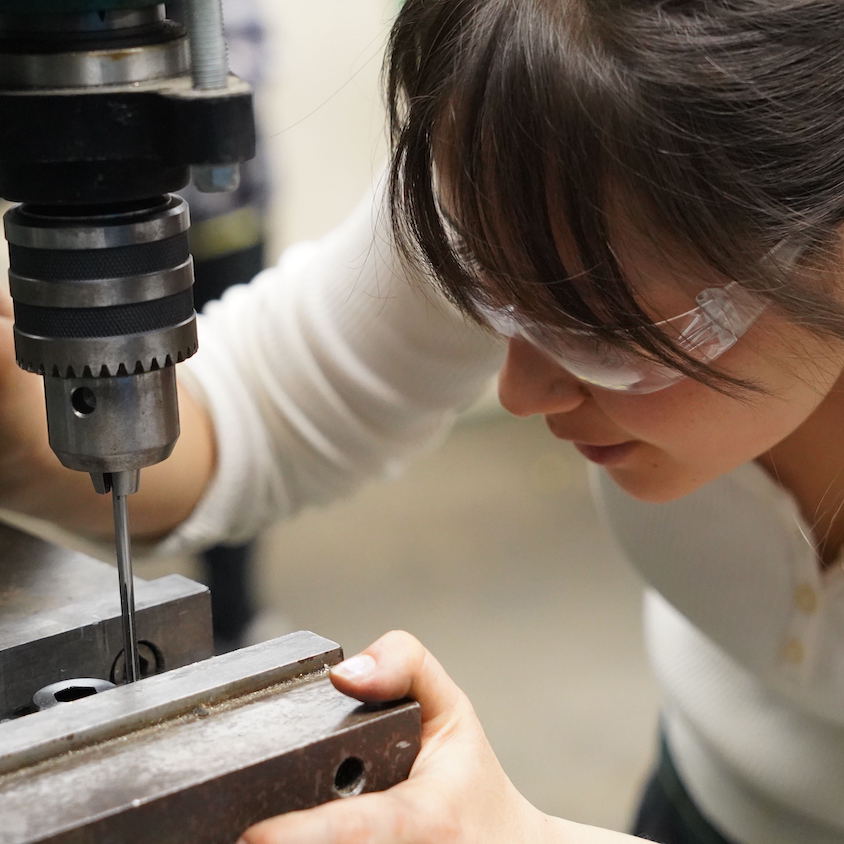 Build
The Build Team is in charge of — you guessed it — building the robot! The Build Team takes a design and makes it a reality, thanks to Team 8's plethora of tools, including a lathe, CNC mill, laser cutter and 3D printer. In addition to machining, Build Team members learn about topics such as robot wiring and pneumatics systems, bringing all of this knowledge to help create the final product.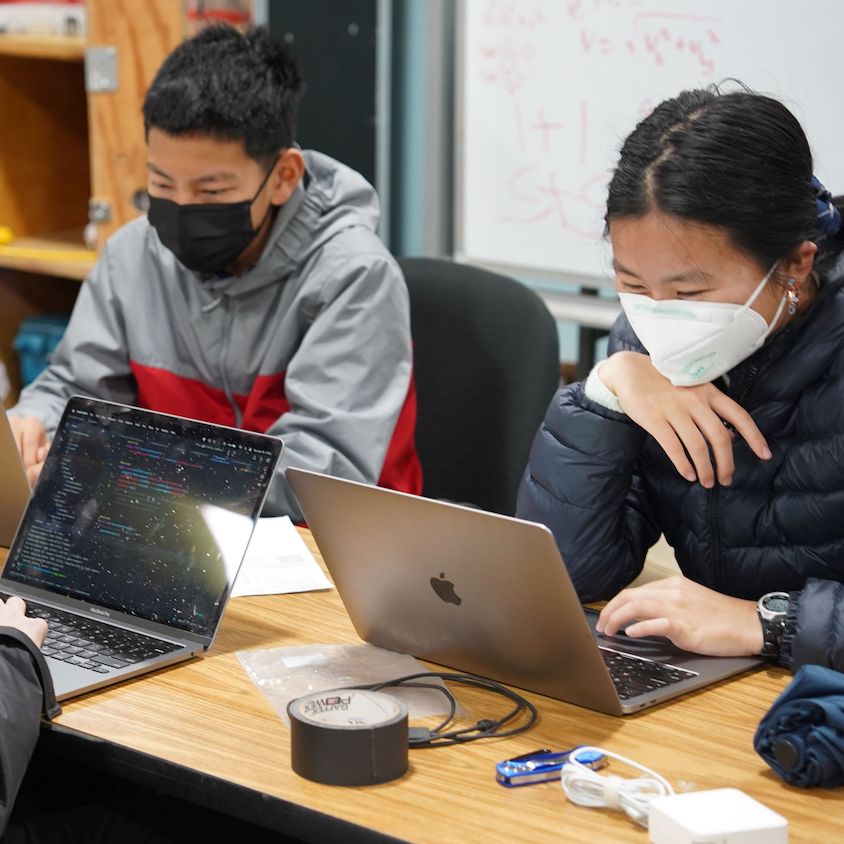 Software
Writing code in Java and Python, the Software Team works alongside Build Team to test our robot and make it functional. In addition to autonomous and human control of the robot, they code features such as computer vision, and a dashboard to display the robot status during matches. We collaborate using Git, and publish our projects here: www.github.com/team8.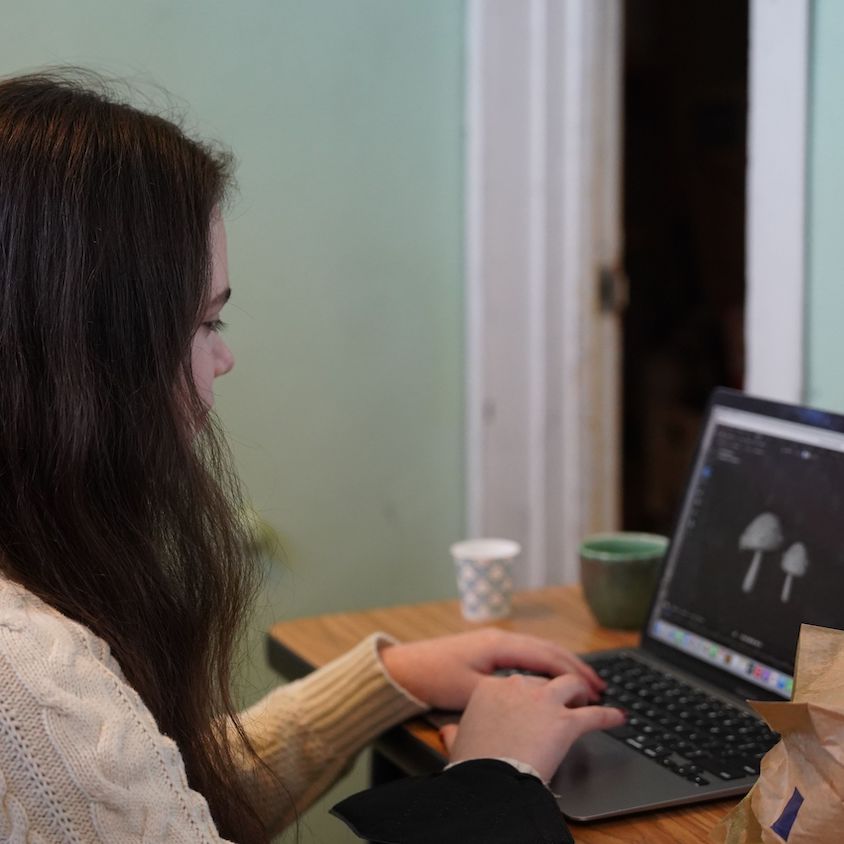 Art
What does art have to do with robotics, you may ask? Well, in addition to hosting the classic regional and national robotics competitions, FIRST also holds an annual animation contest! Our Art Team works together to create short videos for this competition using Autodesk 3D animation software. Art Team also designs our t-shirts, posters, flyers, banners, logos, buttons and anything else you can think of!
Strategy & Scouting
The Strategy and Scouting Team is in charge of creating a web-based system for the team to use while scouting and planning out matches at competition. They are also responsible for helping determine the objectives of the robot at the beginning of each season.
Business
The Business Team has ensured the financial sustainability of the team since its inception in 2015. Business Team oversees all corporate sponsorships, fundraising, outreach, awards, and public relations efforts. Every year we develop business, sponsorship, and diversity plans.
Business Team has won the Entrepreneurship Award 7x: Central Valley Regional 2015, Silicon Valley Regional 2015, CalGames 2016, Ventura Regional 2017, Silicon Valley Regional 2017, Arizona North Regional 2018, Del Mar Regional 2019